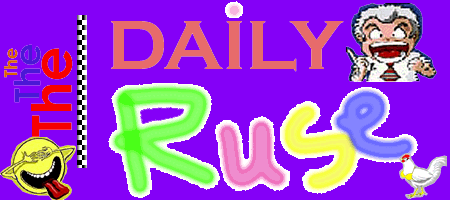 Dave reports on ..

Warped Tour


Vans Warped Tour at Randall's Island - 7.16.99

It was near the middle of a grueling summer and I had smoked a lot of weed vicariously through Ed, so its hard to remember most of the concert. I brought my little brother along and he was rather shocked by the car antics. Ed was on E and Sarah was passing a bottle of vodka around. We made great time, parked the car and walked to the giant dustbowl bordered by portopotties (I'm having terrible Woodstock flashbacks from thinking about it).

After completely ignoring the Lunachicks, we wondered through the rows of band merchandise and got shaved ice. My brother bought a Less than Jake t-shirt that depicted Jake (a normal kid), More than Jake (a really fat guy who looks like the comic book salesman on the Simpsons), and Less than Jake (a really wussy kid). Later when we saw them I remember lots of strange costumes and a couple of memorable songs. I recommend buying their first album, Losing Streak, but not their newest one, Hello Rockview.

Among the humorous acts were the Vandals and Eminem (although you laughed with the Vandals and you laughed at Slim Shady). The Vandals played such songs as "My Girlfriends Dead" and "Live Fast Diarrhea." I enjoyed their performance but due to the fact that each act was only given a half an hour, you didn't get to see much of the bands that were actually good. As for Eminem, after coming out with mummeys, fake magic mushrooms, and then a giant inflatable mummey, he was humiliated and booed just enought to get him to leave stage.

Finally the band me and Hyejin had been waiting for, The Bouncing Souls, played. Although it was a little too crowded there for my tastes, she was able to see just fine. They played all my favorite songs including "Lamar Vannoy," "Say Anything," and "Kate is Great". I suggest purchasing their self titled album and Maniacal Laughter. Their new album, Hopeless Romantic, is really good also, although it does have a much more 'pop' feel to it.

We left before seeing Blink 182 or H20 because everyone was tired. Apparently at one point without me knowing, my brother passed out somewhere, woke up ten mintues later, and then bought a coke. He hadn't drinken anything all day. On the way out I noticed that Randall's Island has what appears to be a cool minigolf course, but no one will ever take me there. If you want to play minigolf, email me.