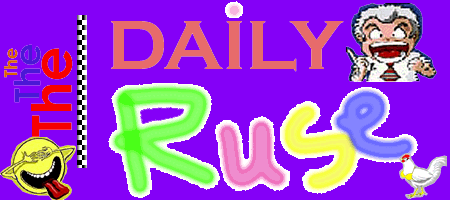 Dave reports on ..

Cake


Cake at the Vanderbilt - 8/11/99

The beginning of the Cake show was riddled with confusion; it was also hosted by WLIR. For some inane reason, we found it necessary to wait on the ticket holders line even though we were on the guest list and could have entered immediately. To our dismay, two opening bands were lined up for our viewing pleasure both of which thought they were Live. The first was a fruity looking pansy who played solo. I lost my attention after one of his first songs was remarkably similar to 'Lightning Crashes'. We sat down in the back and listened to the second band, who sounded exactly like Live with a girl vocalist (who had the appearance of a viking) and drummer. Their name was something too the order of Babe's Giant Blue Balls. I almost started to enjoy them when the Viking broke into her Xena: Warrior Princess rendition and people's drinks began to shatter. They received a hearty handclapping and left the stage.

After a brief WLIR promotion and soundtest, Cake took the stage. The set started with some songs from their new album, including 'Walk On By,' 'Satan Is My Motor,' and my personal favorite 'Let Me Go.' Things started to heat up during 'Hem of Your Garment' when the lead singer John McCrea asked the crowd to sing along. However, as he knew would, and it does at every Cake show, the VIP audience ignored him. That's when the assualt began, as he threatened the mezzanine they grew quieter. The pit began to yell insults up towards them and John threatened to go up there and make them sing. Although I knew it was a bluff, it's always funny to watch.

The concert continued, as concerts tend to do, as Cake played favorites off their second album, Fashion Nugget. At this point an over zealous fat girl adjacent to me decided to jump up and down violently almost knocking me over. She seemed excited that she knew the words to all the songs, but I wasn't and I slowly moved away so that I could hear the actual vocals. During 'I Will Survive' she became the most violent, actually frothing at the mouth and biting two men in the legs who were ushered out by large, breasty black men. Then Cake left the stage, probably to take piss and get a drink, I would be famished after playing for that long. Some idiots left because they'd never been to a concert before and didn't realize that an encore was the proper ediquite. When they reappeared on stage, they played 'You Turn the Screws' followed by the crowd favorite 'Jolene' in which they successfully turned the Vanderbilt into a very mysterious place.

On the way out I decided to patronize their merchandise stand. I bought the doormat with a pig on it since it was purty and I could think of know better place to wipe my feet than on a pink pig. You can view my new doormat.

I really don't care to write about the rest of this concert so you can conjecture as to its ending.